It is essential that you keep abreast of what is happenning during a major fire and there are quite a few information sources that are available.


Fires Near Me
Fires Near Me was the official RFS App and available for Android and Apple. It has been replaced by Hazards Near Me.
You can still view Fires Near me online here.
When a new fire is reported it will appear on Fires Near Me in near real time. When the status of a fire changes it will generally be changed on the App immediately. The burnt area shown on the App does NOT reflect the current fire front. The information is mainly generated from an aerial line scan that is completed at the end of a day and the map is then updated overnight.
Click on the diamond shaped icon to access the latest information for your fire.
Status levels are as follows:
Hawkesbury Emergency Services Dashboard
This new initiative from the Hawkesbury Council brings all the emergency services together in the single dashboard.
Bookmark the link.
Scanner Radio
An excellent App that provides an ability to listen in to fire ground radio. This will tell you exactly what is happening in real time. Search for Scanner Radio in your App Store or use broadcastify.com in a browser.
The NSW feeds are located here and include Hawkesbury RFS.
NSW Fires App
The NSWFires App is available for Apple and for Android. It combines information that appears in Fires Near Me integrated with live wind information and with hotspot information as shown in the screen grab below. Its a great tool.
Bushfire.io
You can view Bushfire.io on your browser or via a mobile app. Its a seriously good app which won the developer, Tristan Morris, an award in the 2021 Australia Day honours.
The site combines emergency alerts with hot spots, fire fighting aircraft, road hazards and meteorological info including the same sort of wind info you can get on Windy. Check it our here.
Live Traffic
During a Bushfire Emergency roads will be closed by the police once they are deemed to be unsafe. Use the Live Traffic App on Android or Apple to access this information.
On a browser this is the link: https://www.livetraffic.com/desktop.html
Beware that there may be occasions where you will be able to leave the Heights but may not be allowed back to your house. There is also no way of predicting when this will happen. If there is a danger of this happening you may be best to take all your family with you and certainly do not leave old or infirm people on their own at home unless you have made arrangements with a neighbour to care for them.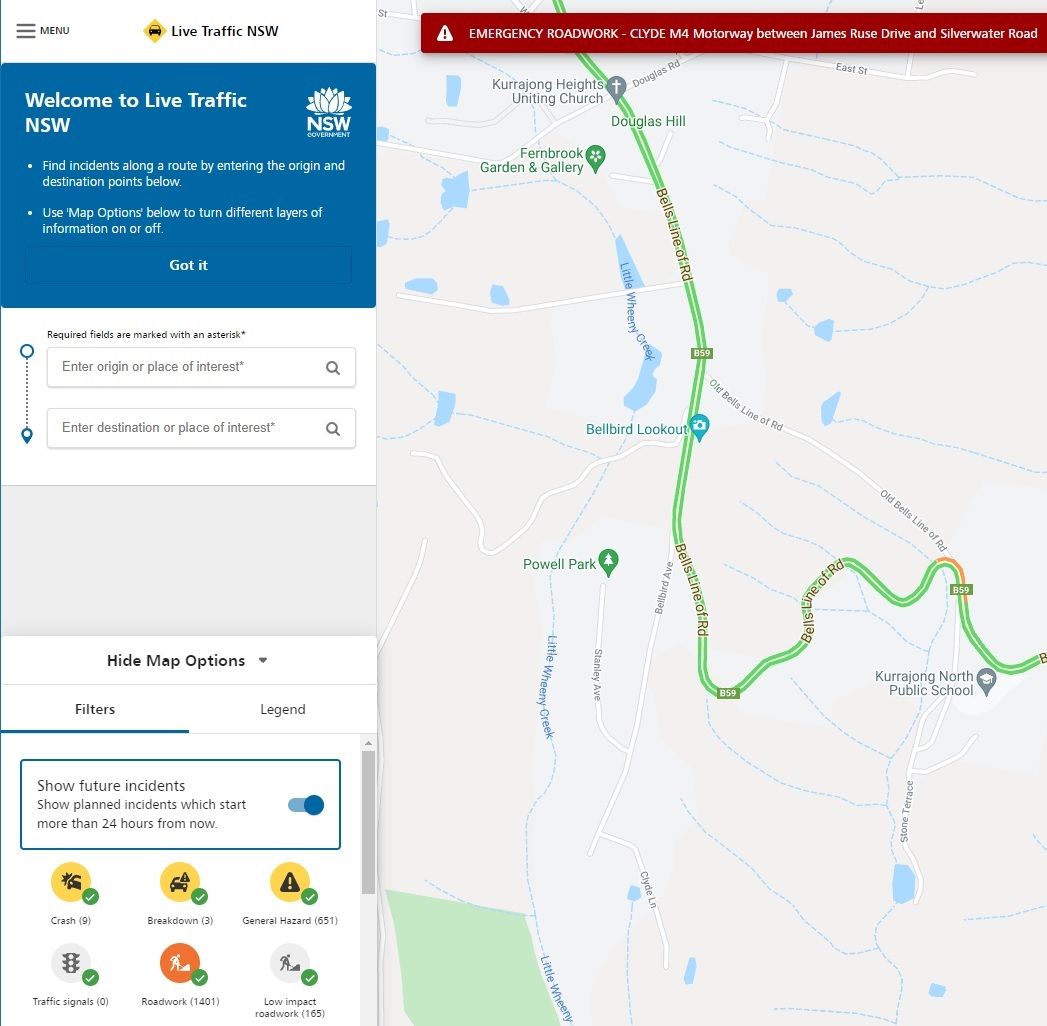 Windy
Windy is available as an app for Apple or Android and is also available on this link: https://www.windy.com/
Its a fabulous weather app. You can select a wide range of different views from wind to weather radar and pollution levels. The weather radar has an integrated lightning tracker and you get a seamless view across the country unlike the different range views on the BOM site. The wind information is critical during a fire as the fire is most likely to reach you when the wind is coming from the direction of the fire.
Beware that during the Gospers Mountain Fire the wind behaviour was frequently very different to the forecast and sometimes seemed to be coming from all directions. On some days the presence of an inversion layer kept the smoke under it and had the effect of dampening the wind.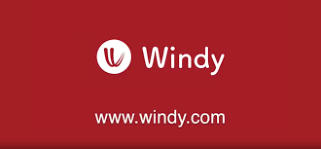 WhatsApp
Staying in touch with your neighbours, so you all know where each of you are, is important.
Setting up a WhatsApp group is a good way to do this. You can also share the latest fire information between the group.