June 2022
On 12 June the Brigade responded to this MVA on Bellbird Hill.
The driver was extremely fortunate to avoid going over the top of the guard rail and down into the small ravine below.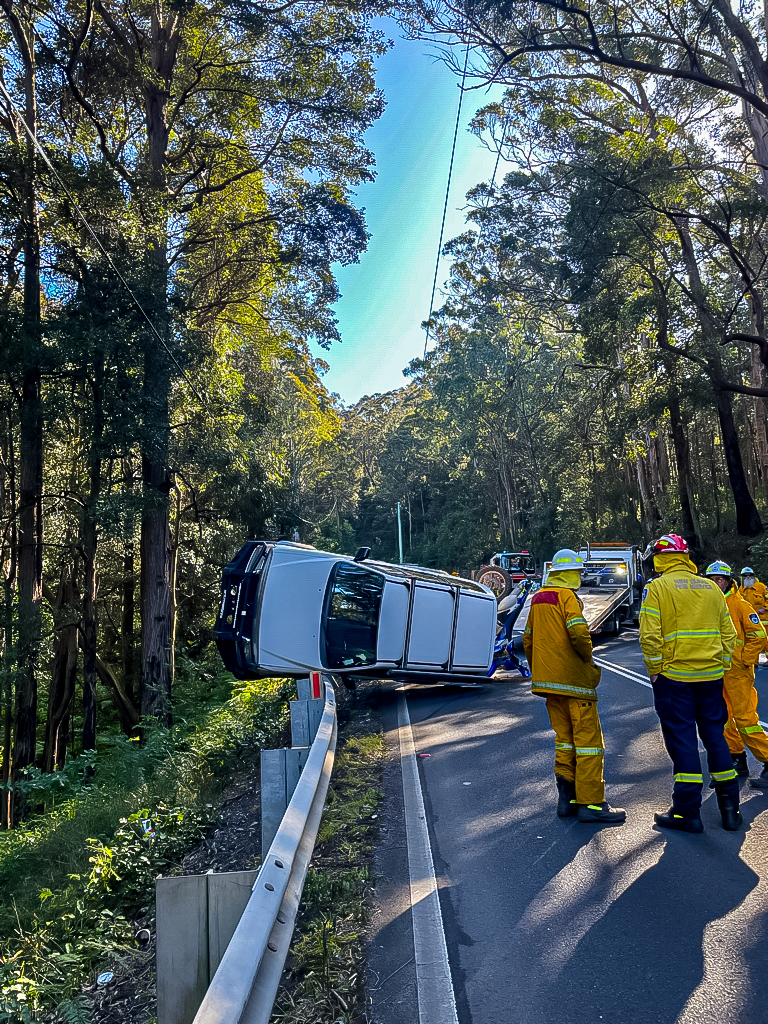 July 2022
We had a number of trees causing problems. On 4th June we had this tree alight on BLOR near the lookout:
And the same day we had this tree down at Bilpin: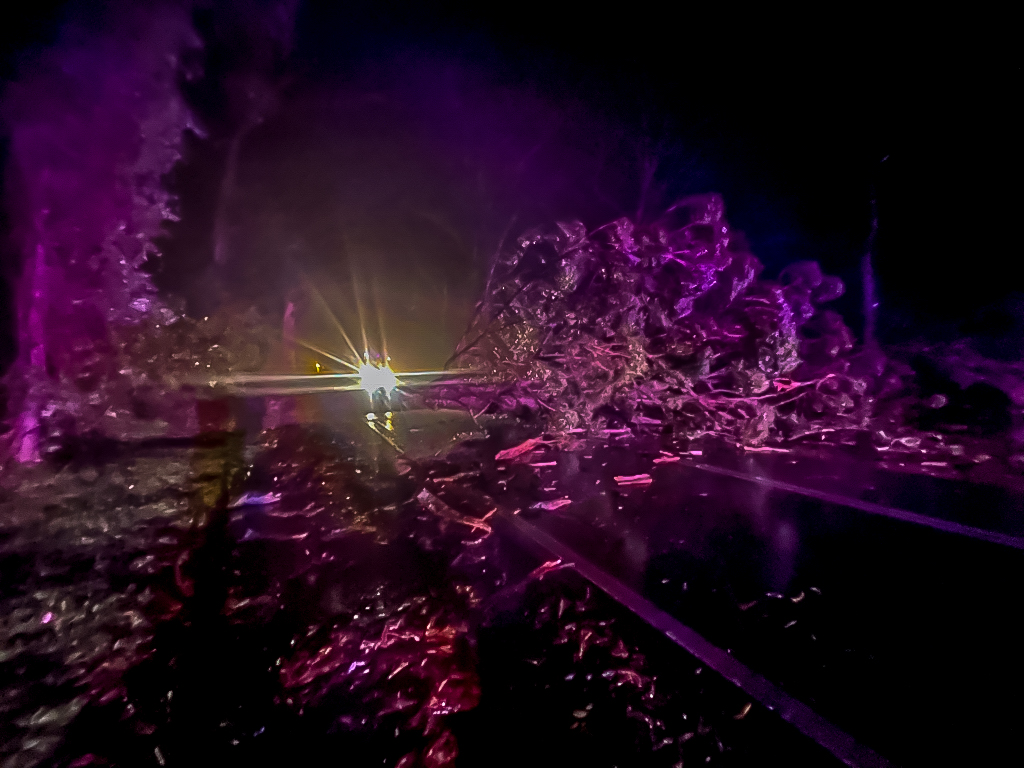 And then closer to home the next day we had a tree down on Bellbird Avenue near the intersection of Stanley Av.
Then on July 16th we took out Cat 1 tanker to a community event called 'Jim Jam' that was held at the Kurrajong Heights Bowling Club.
And lastly the floods which this time seemed to be even worse than last time. We helped in the cleanup work and we posted this photo on our Facebook site to show the full extent of the damage:
Please make sure you follow us on Facebook!