An ample supply of water is critical to any fire fighting effort and it is pretty scarce on the blue mountains. We use it to fill our tankers and the buckets of fire fighting helicopters. So this new development at the Bowlo is more than welcome.
The old car park at the club now has a huge concrete apron and alongside the northern edge are sited a number of single and dual outlet hydrants.
The outlets are fed by two 100,000 litre water tanks which are filled from rain water from the club roof and backed up by bore water. There's a generator to power the pumps in the event of power failure and there's solar to minimise the club's power bill.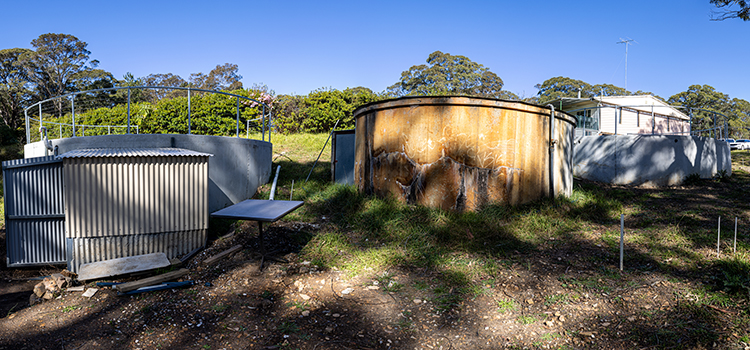 In addition there is a separate dual outlet hydrant situated at the eastern end of the property and accessed through double gates from Bells Line of Road.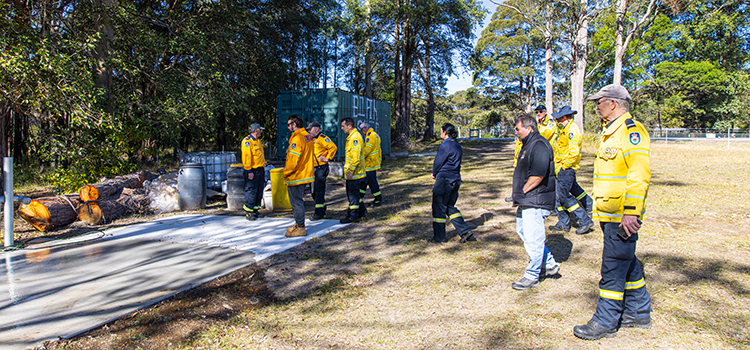 Kurrajong Heights Brigade conducted a training exercises last Saturday and were given a conducted tour of the facility by Lionel Bucket.
We deployed our buoy wall in the north western corner of the concrete apron and filled it with 11,000 litres of water so that a helicopter could lower its bucket and take a fill. Its a good exercise to do and the buoy wall has proved invaluable in large fires.
In 2019/20 we deployed one at the top of Burralow Road and another on Dionna's Track in the National Park. In the 2001 fires we had one deployed on then vacant land at the top of Warks Hill Road and kept it filled from a neighbours swimming pool. Those facilities are no lober available to us and the Bowlo development provides a superior solution.
So many thanks to Lionel and his team at the Bowling Club for all their efforts and the incredible support they provide to the community.